Description
Weighing & Metering
Our intelligent process technology can deal equally well with batch or continuous process – manual or fully automated operation – as the user requires.
We can provide a choice of measurement and degree of accuracy that the client specifies. Whether the client requires precise recipe processing of micro ingredients, especially in the food industry, or simply bulk mixing, we can provide excellent metering systems to best meet the client's needs.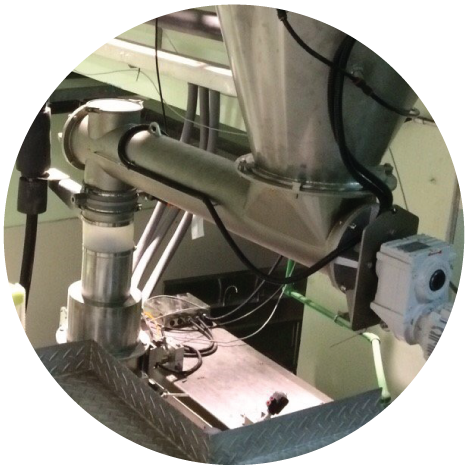 The technology that we offer has a long track record of successful production systems to back up its reputation of reliable, trouble-free continuous operation. Moreover, the system models available for storage and metering of products with different characteristics can be used either as a standalone or integrated into an existing production system.
A basic manual design for storage and recipe metering of dry ingredients features manual filling and manual removal with weighing on recipe controlled scale.
We take a holistic approach to each processing requirement and are ready to provide drying, humidifying, temperature control, homogenising, sifting, mixing, grinding and recrystallizing of the materials as required.